Stay on a farm, sleep in the hills, hold the keys to a Yorkshire cottage in your hands.
Find the Yorkshire Dales holiday of your dreams at
Pry House Farm Keld Bed & Breakfast, Pry House Farm Shepherds Hut and Hillcrest Cottage, Low Row
All in dramatically beautiful Upper Swaledale.
01748 886845
Hillcrest Holiday Cottage
Low Row in Upper Swaledale
Sleeps 5 in three bedrooms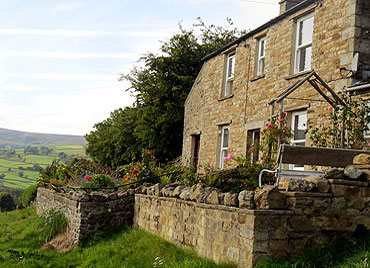 Hillcrest Cottage stands on an elevated site on the edge of the village of Low Row in Upper Swaledale. A peaceful location within village setting, 5 minute stroll to gastro pub.
At a glance »
Sleeps 5
3 bedrooms
2 bathrooms
Wifi / internet
Wood burning stoves
Dishwasher
Washing machine
Linen & towels provided
Close to village pub
Pet friendly
Garden
Patio
Private & peaceful
Superb views
Excellent elevated position
Private parking
Secure cycle store
Dark skies accommodation
The cottage is detached and its enviable position affords stunning views of the patchwork of walled meadows with the high fell beyond...


Pry House Farm
Bed & Breakfast
near Keld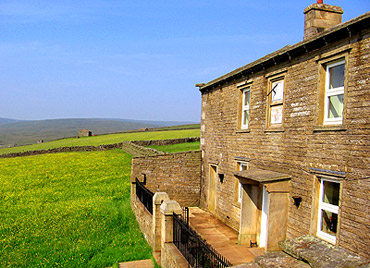 Pry House Farm Bed & Breakfast where Chris and Glenda Calvert invite you to share their Dales home, a traditional Swaledale farmhouse, thoughtfully restored to provide every modern day comfort...
At a glance »
From £80 per night for 3 or more nights
Please enquire about 2 night availability
2 bedrooms
Ensuite / private bathroom
Tea & coffee making facilities
Farmhouse full Yorkshire breakfast
Locally sourced produce
Guest lounge with open fire
Free wifi
Family friendly
Off road parking
Close to Ravenseat, Keld & Muker
Surrounded by moors & meadows
Perfect for bird watching
Walking & cycling for all ages
Flower meadows May / June
Lambs April / May / June
Dark skies accommodation
Pry House faces the fell, surrounded by meadow and pasture and is less than half a mile from the source of the River Swale...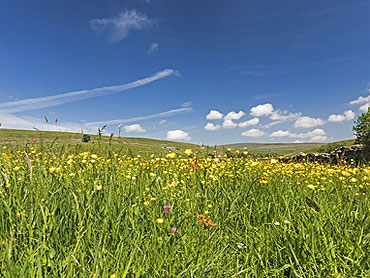 Upper Swaledale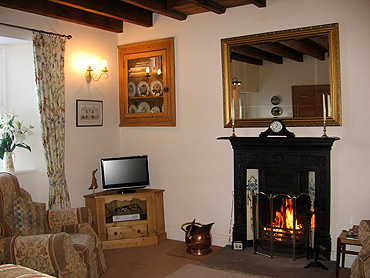 Pry House Farm Sitting room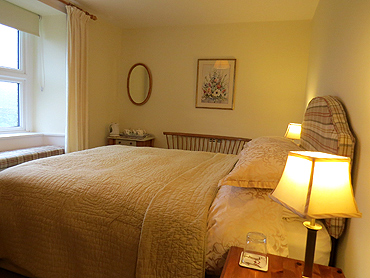 Pry House Farm Double bedroom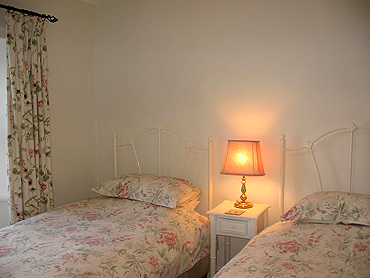 Pry House Farm Twin room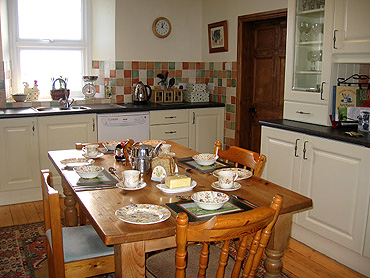 Pry House Farm Breakfast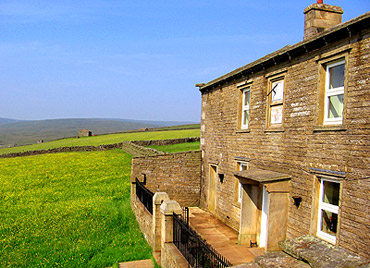 Pry House Farm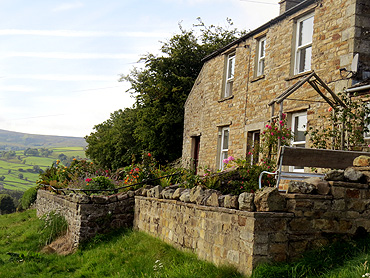 Hillcrest Holiday Cottage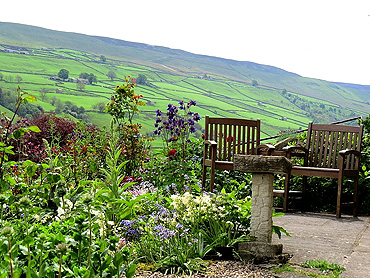 Hillcrest View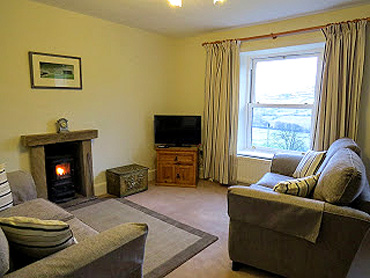 Hillcrest living room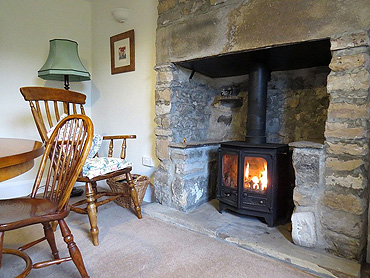 Hillcrest Dining Room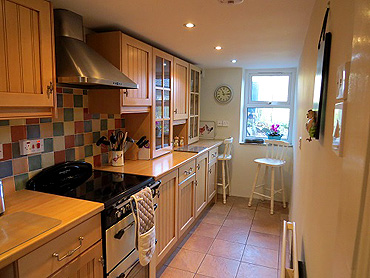 Hillcrest kitchen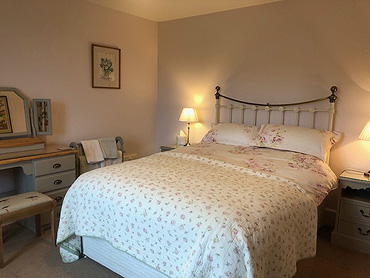 Hillcrest Bedroom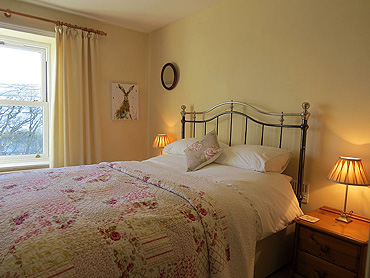 Hillcrest Bedroom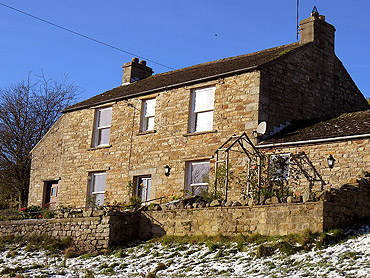 Hillcrest Holiday Cottage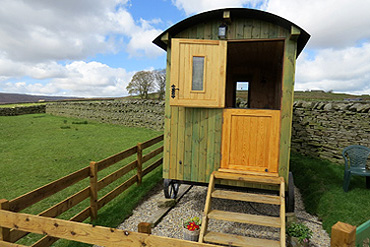 Pry House Farm Shepherd's Hut...

Would you like to wake up to the call of the Lapwing and the Curlew?
Would you like to have breakfast in a traditional Yorkshire Dales hay meadow?
Would you like to gaze at the stars in an inky black sky?
Then Pry House Farm Shepherd's Hut is the place for you.


Small but perfectly formed, idyllic for solo travellers or couples alike your hut-in-the-hills sits on Pry House Farm home field which has some of the finest views in Upper Swaledale. Miles and miles of open space with panoramic views in all directions; what our shepherd's hut lacks in size is more than matched by its stunning location...


Discover Dark Skies with Upper Swaledale Holidays
A YDNPA Dark Sky Friendly Business
Pry House Farm B&B and Shepherd's Hut, Keld, Upper Swaledale

Pry House Farm is perfect for star gazing. Free from street lighting or road glare and miles away from any industrial light pollution, the skies at Pry House Farm are huge, uninterrupted and very, very dark.

Guests coming to watch the night sky have use folding chairs, red light torches, stargazing guide booklets, rugs, flasks of hot drinks and binoculars. Binoculars are useful but not essential as a lot can be seen with the naked eye.
Most importantly we have plenty of open spaces to view the vast night sky. The best time to view the stars is from mid August through to early May. On a clear night in Autumn the Milky Way is easily visible from Pry House Farm.
There are thousands of stars, planets and constellations to look for with shooting stars streaking across the sky like silent fireworks.
The stars are best observed if there is no moon so a new moon phase is always the best time to visit however under our massive, unbroken sky the moon itself is a wonderful sight. To watch the moon rise slowly over the horizon is a special experience.


---
What some of our visitors have said...
"We had a fantastic 4 days, beautiful cottage and wonderful walks. What more could we want except to stay longer!"
"Dream cottage!!"
"Delightful, blissful, comfortable with stunning views."
Hillcrest Holiday Cottage
"When we first arrived Glenda warmly welcomed us into her and her husbands home. For our 3 night stay could not of done anything more for us and went further than we would expect from a host... "
Pry House Farm
"The room was just as we hoped: cosy, comfortable and with a beautiful view. Lovely clean ensuite too. Breakfast each morning in the farmhouse kitchen was delicious and plentiful and set us up... "

Pry House Farm
---
About Chris and Glenda Calvert...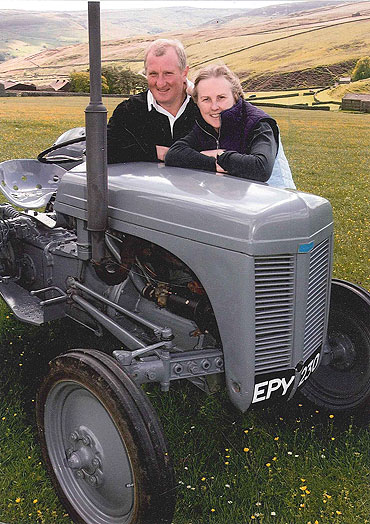 "Of all the great Dales, Swaledale seems to come nearest to one's idea of a pure, unsullied Dale..."

We are a local couple living at the head of Swaledale on a hill farm where we breed purebred Swaledale sheep.

Chris has farmed in Swaledale all his life, as has generations of his family before him. He has, however, roots in Low Row as his great, great grandfather was a lead miner living in a property very close to Hillcrest.
Perhaps that was the extra ingredient that made us fall in love with Hillcrest Cottage.
Being married to a farmer means little free time to ourselves so to keep myself out of mischief I welcome Bed & Breakfast guests to the farmhouse.
I am involved in a community project in Keld, help Chris with the sheep particularly at lambing time and write a popular hill farming blog about life in Upper Swaledale.
Visit my blog here... »

We are passionate about Hillcrest, our farming interests at Pry House Farm and all that happens in Swaledale and work hard to ensure guest's experiences are happy ones.
We look forward to welcoming you to Upper Swaledale, "Beautiful Dale, home of the Swale", in the Yorkshire Dales... Bed & Breakfast at Pry House Farm, Keld or to Hillcrest Holiday Cottage, Low Row.
---
Helpful & useful links...
Herriot Country


Step inside to learn about locally produced food and drink, craft centres, agricultural shows, attractive market towns, historic houses and family attractions...
See Upper Swaledale Holidays in herriot Country...
Yorkshire Trike Tours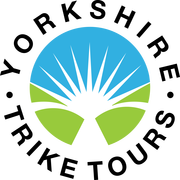 Offering a uniquely exhilarating way to experience the Yorkshire Dales at their finest, chauffeur driven on board our 'Billy Connolly' style motor trike.
Discover our national parks


A new travel trade focussed collection of bookable experiences and quality accommodation, telling the stories of England's finest landscapes and their people. Celebrating the extraordinary and the everyday.
Join our newsletter

Would you like to know what's happening on the farm and at the cottage?
And keep up to date with what's going on in Swaledale?
Then please sign up for our e-newsletter (approx. 6 a year). We'd love to keep in touch.
You can unsubscribe at any time.

By subscribing you are agreeing to us holding
your contact details in accordance with our privacy policy »»