Christmas at the cottage

Spending Christmas in the Yorkshire Dales is so special.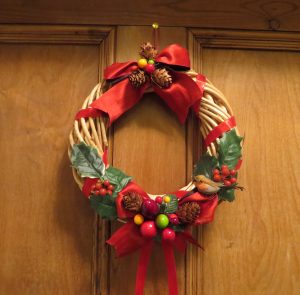 I love getting Hillcrest ready for my Christmas guests and welcoming them to Hillcrest for the festive season.  Adding little touches such as freshly picked holly ……
…….. and a living Christmas tree topped with a dolly-peg angel!