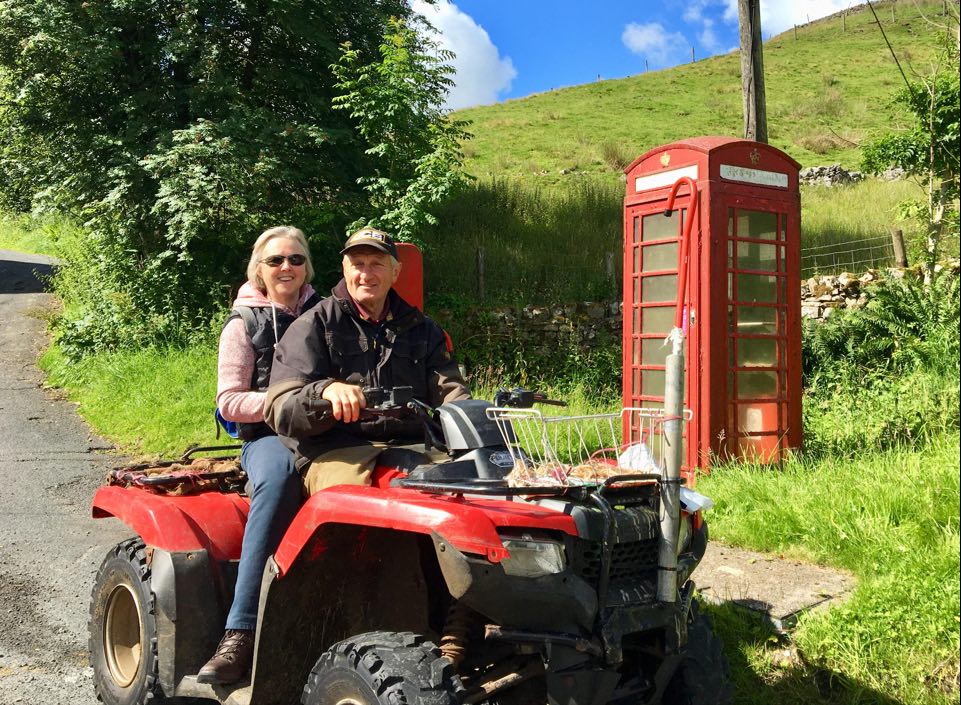 Hi, we are Chris and Glenda Calvert and we live and work at Pry House Farm at the head of Swaledale. We also have a holiday cottage in Low Row which is a bit further down the dale near Reeth.
Chris' family have farmed at the top of Swaledale for generations. The family breed pure Swaledale sheep. Swaledale sheep can be found all over the country but the farms, fells and high moorland ground of Swaledale is the home of the breed. Farming is a way of life. It can never be classed as a job as it has to be done all day, every day, year in year out. No matter what else is happening, birthdays, Christmas Day, rain, hail or shine the welfare of our flock comes first.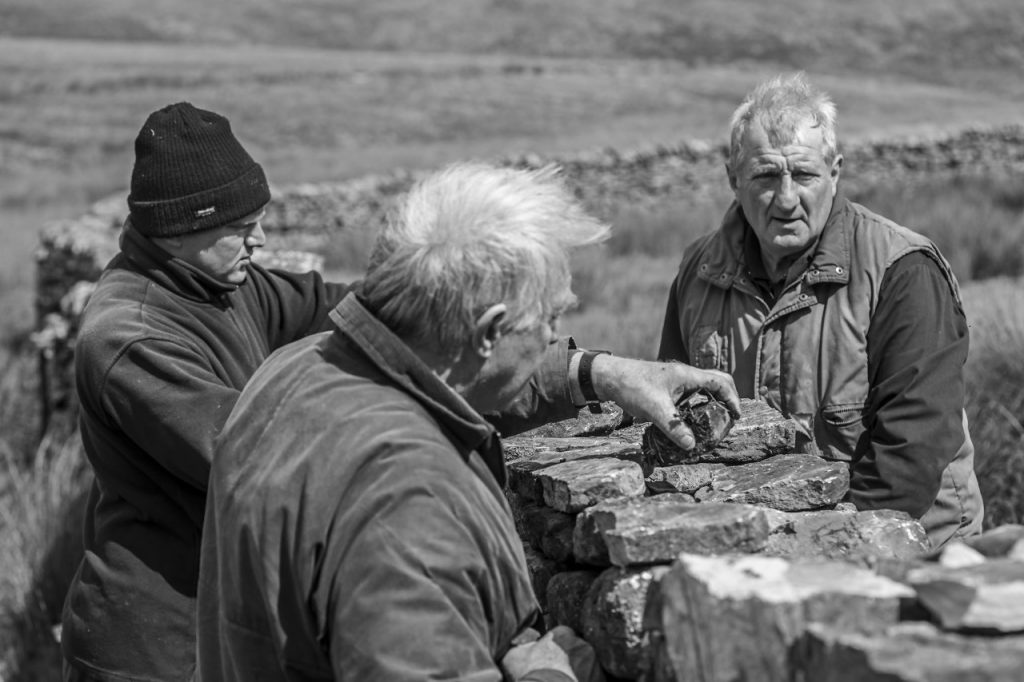 The Calvert men are experienced dry stone wallers and is a job Chris enjoys doing. It is a useful skill to have as there are miles & miles of walls on the farm that have to be maintained. They divide the meadow fields, the meadows & pastures and form a boundary where the high pastures meet the open fell.
Its not 'all work and no play'! Chris' hobby is his vintage tractors. He attends as many tractor runs as he can during the summer, organises the Keld Charity Tractor Run every other year and sometimes makes his tractors earn their keep by doing a bit a farming with them!
I help Chris on the farm especially during busy times such as lambing. I have two Herdwick ewes, Heidi and Hetty who give me lambs every year and who I love to bits. I get a huge amount of enjoyment observing the birds & other wildlife that visit the farm and enjoy trying to capture them on camera. I do a lot of cooking and baking and during the winter months I like to try my hand at crafts.