Spring in Upper Swaledale

A mass of golden daffodils on a bankside just outside the village of Keld signal that spring has arrived in the upper dale.
The skies are blue, the air is full of birdsong, the curlew, oystercatcher and lapwing have arrived.  Wild ducks find a mate and waddle about the fields surrounding the farm.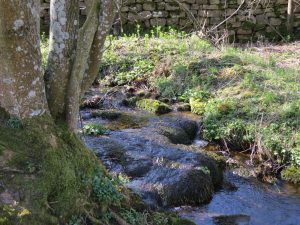 The river Swale and its tributaries have lost their wrath after the recent storms leaving crystal clear water to gurgle & giggle its way down stream.  An air of anticipation hangs on the breeze as we wait for the first lambs to arrive.  Further down the dale where it is warmer and more sheltered a few early, snowy white lambs dot the fields but for us, at the top of the dale, it is too soon.  So we wait …..