Muker Meadows at their very best

June is the time to visit Muker hay meadows as they are simple breathtaking.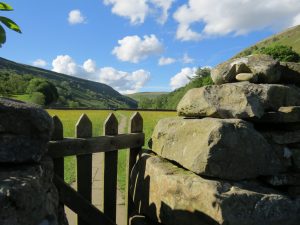 A stroll through Muker hay meadows on a quiet sunny evening is an unforgetable experience.  The stone flagged path snakes through seven small fields, neatly divided by sturdy drystone walls each with its own stile or gate with which to squeeze.  These beautifully cared for, traditional hay meadows are a vivid array of wild meadow flowers.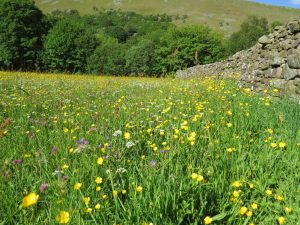 At first glance a sea of yellow buttercups but take a closer look and there are dozens of species of wild flowers to spot; tiny Eye Bright, Wood crane's-bill, Meadow vetchling, Rough hawkbit, delicate Lady's mantle & lace-like Pignut.  Later in July when the flowers, herbs & grasses have gone to seed this wonderful crop will make sweet, nutritious hay as feed for the sheep and cows during the long Swaledale winter months