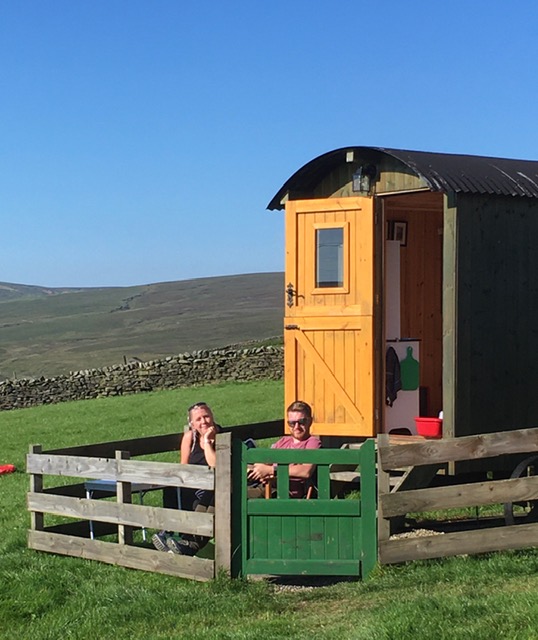 Stay in a Shepherd's Hut on a working farm. The Shepherd's Hut at Pry House Farm is situated on our home field with fine views down Swaledale. What you see will depend on the time of year you come to stay. This morning our guests had breakfast outside and were entertained by the lambs and the swallows. The swallows swooped and glided for ages. Some have recently fledged. The parent birds are teaching them to feed on the wing in readiness for the long winter flight south.
At the moment the lambs living on the field are pet lambs (lambs that have been hand reared) and are very friendly! In May the field is full of ewes and very young lambs. In June the field is a mass of wild flowers waiting to be made into nutritious hay. This is a precious commodity and a highly valued resource for our sheep throughout the winter.
Here is what our Shepherd Hut guests thought of their Shepherd's Hut experience at Pry House Farm, a working farm in Upper Swaledale in the Yorkshire Dales.