…. where the welcome is warm, homemade or locally produced.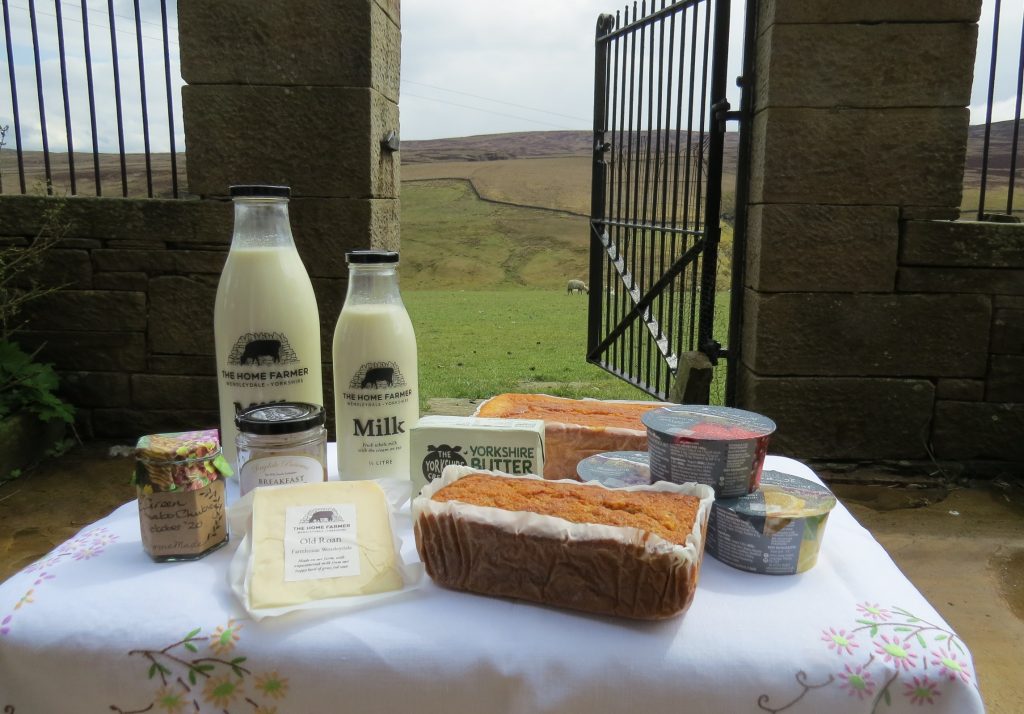 As farmers we are very aware of the importance of supporting British farmers and growers. By shopping locally we not only give our guests a taste of Yorkshire but are able to showcase some of delicious locally produced food such as Yockenthwaite muslei, https://yockenthwaitefarm.co.uk/Wensleydale Creamery butter https://www.wensleydale.co.uk/ and The Home Farmer milk and Old Roan cheesehttps://www.thehomefarmer.co.uk/p/homepage.html.
What little treats or surprises await you when you stay at Pry House Farm B&B, Hillcrest Holiday Cottage or the Shepherd's Hut?