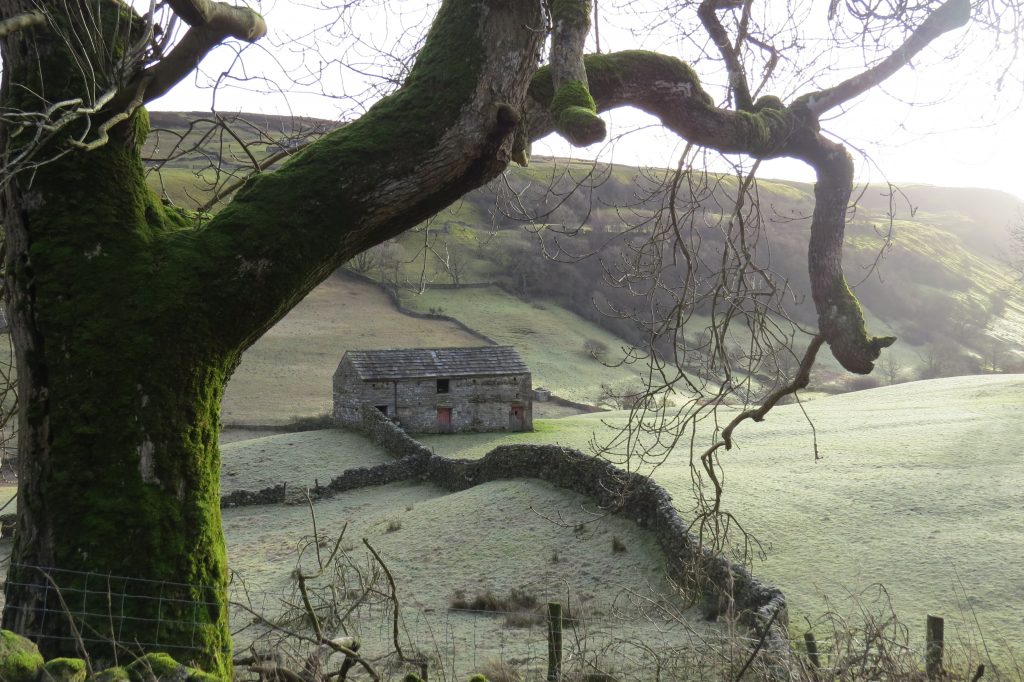 When it is a cow house.
The thousands of stone building seen all over the Yorkshire Dales are an iconic feature of the landscape. There are more of these lovely little buildings in Upper Swaledale that anywhere else in the dales and here they are cow houses not barns.
The cow houses (pronounced cow'us in Upper Swaledale) were built on the top side of a meadow field. In summer the meadows were made into hay and the hay stored in one end of the cow'us. The loose hay was dragged up to the cowus with a horse & sled and then hand forked through the 'forking hole' (the high doorway in the gable end of the building) into the 'hay mew' end of the building until the space was full from floor to ceiling.
In winter two or three cows were wintered in the other end, tied up. Twice a day the farmer went to each of his cow'uses, unteathered his cows who quietly went outside to drink. In the meantime he mucked-out the stalls and dropped hay from the hay mew into racks where the cows stood. When the hay racks were full the cows walked back into the cowhouse without fuss and stood ready to be tied up till the next visit in late afternoon. The daily rounds of the cow houses were best done in daylight hours. During the shortest days there was time for little else.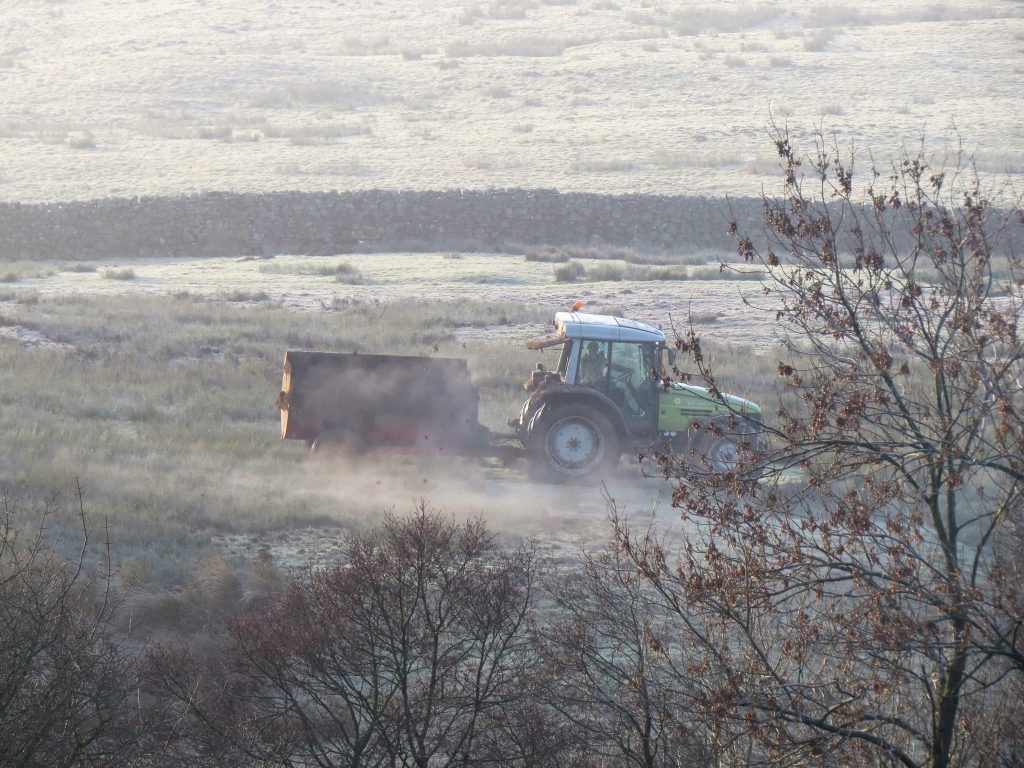 When the ground was hard with frost the muck heap was spread, by hand, on the field around the cowus. The cow'uses were built at the highest point of the field for a reason – because muck is heavier than hay. It made sense to take the heavy muck downhill away from the cowus and bring the light, dry hay crop uphill to the cowus. No matter how cleverly designed & located the cowus's were, it was incredibily hard work. These days we keep our cows in modern buildings close to the farmstead and we spread muck by machine. For lots more information visit the Yorkshire Dales National Park website or blog page https://everybarn.yorkshiredales.org.uk/blog/