Preview Report on our Swaledale Shepherds Hut
Slowly but steadily the Shepherds Hut creeps ever closer to completion.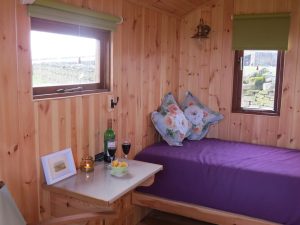 Inside there are still a couple of shelves to put up, some pictures and a few other finishing touches to add.  My hut-in-the-hills is small but perfectly formed and therefore I have kept everything streamlined to save space.  The fold-away table is genius and …….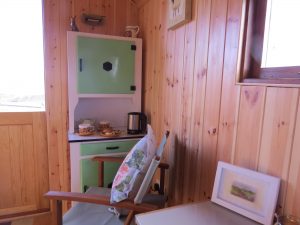 … the 1950s style kitchen unit provides cupboard space, drawer & worktop.  Just perfect!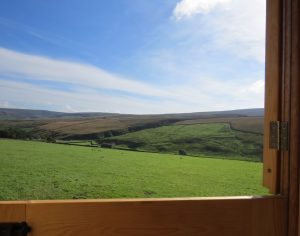 Outside there are still jobs to do but the view never changes.  This post is just a taster for my gallery, blog & facebook followers.  As soon as humanly possible there will be a dedicated Shepherds Hut page on the website.  Realistically I hope to have people to stay from the early May Bank Holiday.  Nothing like a deadline to drive a project forward!